Daily Trips Each day, we provide two hour public sails that will have you sailing past lighthouses, historic forts, and seals swimming in the harbor of Casco Bay. At Sail Portland Maine we offer intimate, crowd-free, professionally captained sailing excursions aboard our vessel the Eleanor Hawkes. We provide multiple trip options for you to enjoy your time on the water here in Portland, Maine. You can choose from three different sailing times throughout the day: 10:30-12:30 PM, 1:30-3:30 PM, 6:00-8:00 PM.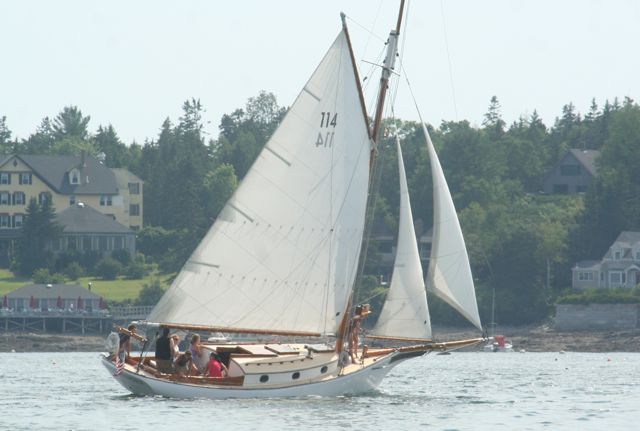 Saturday Sunsets with Oysters and Rosé Join Sail Portland Maine every Saturday evening for our unique oyster and rosé sail. We will be featuring local Maine oysters and pairing them with a delicious rosé; allowing you to sample all that Maine has to offer while sailing and enjoying the magnificent sunsets on Casco Bay. If you can't make the Saturday sail, but would like to make this part of your Portland experience, different days and times are available upon request with ample notice.

Private Charters If you have a party of six, a family, or even just a couple who wants the opportunity to have the boat to themselves, a private charter is always an option, if available. Private charters can be anything from a couple wanting to sail to one of the nearby island restaurants for a anniversary dinner and then a cruise back under the stars, or a couple who wants to elope and get married by the captain with a few friends to witness, your imagination is the limits. Catering is available as well. The rate for a private two-hour charter is $350. Each additional hour is $100 an hour which will allow you to extend the fun and let you sail further.
Come sail with us!