Aug 4, 2022 – Sail Portland Maine was recently featured in a TripAdvisor article highlighting what to do in Portland, Maine: "How to Eat Your Way Through Portland, Maine."
In this issue of The WeekEnder, author Laura Begley Bloom spotlights all of the best local magic to be had in our coastal city, from the most buzzworthy restaurants to best things to do out on the water. That's where we come in – proudly standing alongside iconic Portland gems like Terlingua, Eventide Oyster Co., Chaval and The Press Hotel.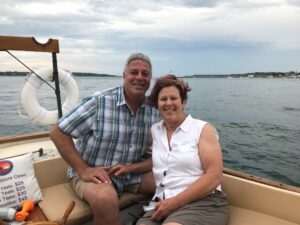 Come explore the coastline with Sail Portland Maine on one of our vessels: a traditional Friendship-sloop sailboat, Eleanor Hawkes, or a classic DownEast picnic boat, Calista Ann. Our intimate harbor cruises are relaxing and an incredible way to spend a couple of hours enjoying Portland's Casco Bay! Feel free to bring aboard any beverages, snacks or meals you'd like – we'd recommend trying some of the many incredible restaurants highlighted in this edition of the WeekEnder! 
Wondering what to do in Portland, Maine? For a memory you won't soon forget, there is no better way to explore Portland's breathtaking coastline than on a Casco Bay harbor cruise with Sail Portland Maine. Book your trip with us today!