"The Best Harbor Charters in Portland, ME"
Join Sail Portland Maine for a more intimate trip around the waters of Casco Bay aboard our 6 passenger sailing vessel, the Eleanor Hawkes, or our 12 passenger Classic Motor Yacht Picnic Boat, the Calista Ann.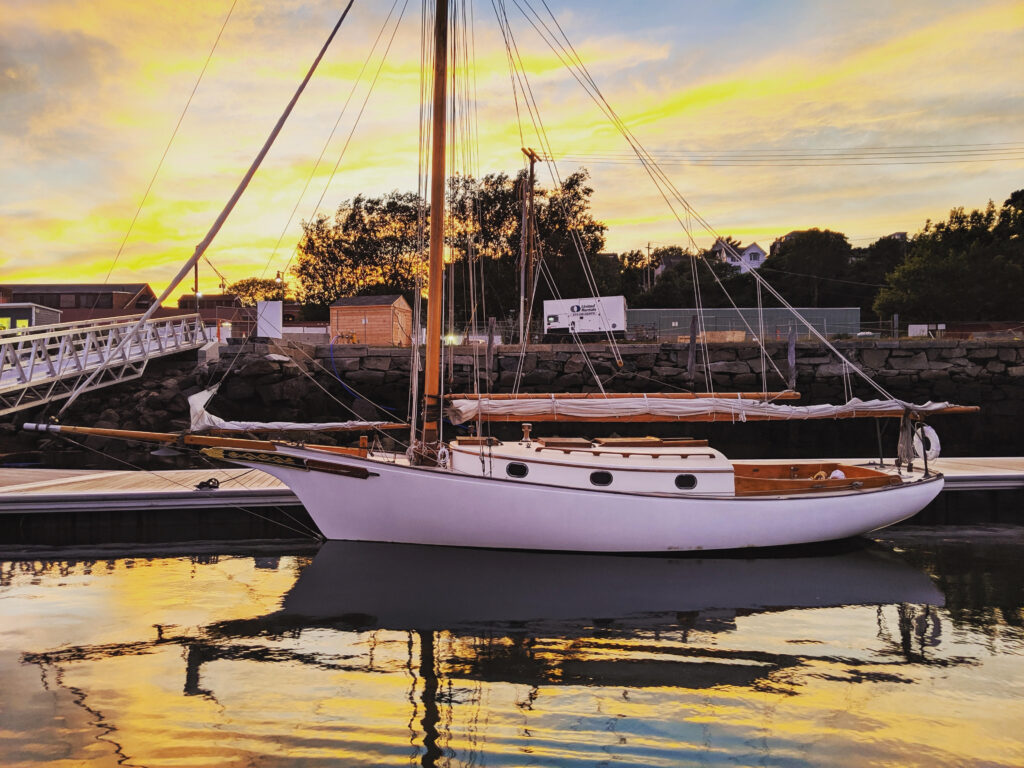 The Eleanor Hawkes is a Friendship sloop, a beautiful traditional-style sailboat that glides effortlessly over the water. With space for up to 6 guests, this is the most private sail you can get in Portland shy of owning a boat!
The Eleanor Hawkes is based on the Friendship sloop, also known as a Muscongus Bay sloop or lobster sloop, which is a traditional style of gaff-rigged sloop that originated in Friendship, Maine around 1880. Fishermen in Friendship and neighboring Bremen collectively originated the design, one influenced by the fishing sailboats of Gloucester, Massachusetts, particularly the schooner Fredonia of 1889.
Although familiar as a pleasure craft today, the Friendship sloop was the traditional fishing boat used off the coast of Maine, especially for lobstering, until the introduction of the gasoline engine early in the 20th century. Friendship-area boat builder Wilbur A. Morse produced many examples from the 1880s and into the early 1900s.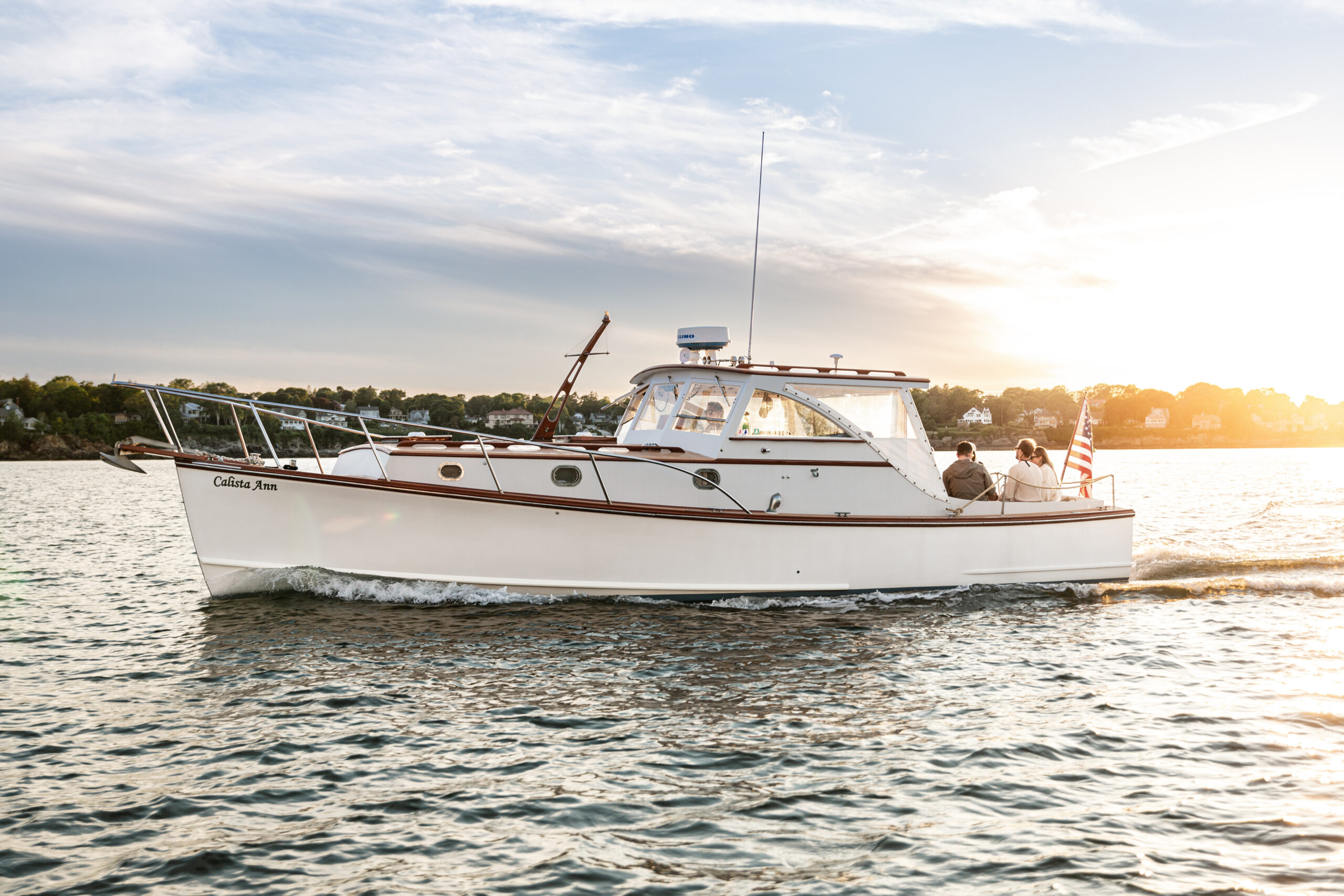 The Calista Ann is our newest addition to the Sail Portland Maine fleet! This motor vessel, also sometimes referred to as a picnic boat or cocktail cruiser, has slightly more seating and space to move about, so if you're looking for a private cruise for a larger party, Calista Ann is the boat for you!
We offer cruises for up to 12 guests on public and private charters to keep the intimate feel for your group.
We provide multiple trip options to ensure that your Portland, Maine boat cruise fits into your schedule. You can see all our available charter times here!
Harbor Charters in Portland, Maine
Want to learn more about the history of Portland and the ships of its past? Come join us! You'll experience the most scenic harbor charters in Portland, Maine, aboard the Eleanor Hawkes or Calista Ann. Sit back, relax and enjoy the cruise of a lifetime through the glassy waters of Casco Bay with the best sailing Portland has to offer. Book your trip with us today!
Choose Which Harbor Charter is Right for You