Looking for the perfect date night in Portland, Maine? Whether you're a local or just visiting, this charming seaside town offers several romantic options for couples looking to indulge in some quality time. From scenic cruises to cozy restaurants and adventurous activities, there's something for everyone in Portland. In this article, we'll share some fun and creative ideas that you can try on your next date night in Portland, Maine.
1. Take a Sunset Cruise with Sail Portland Maine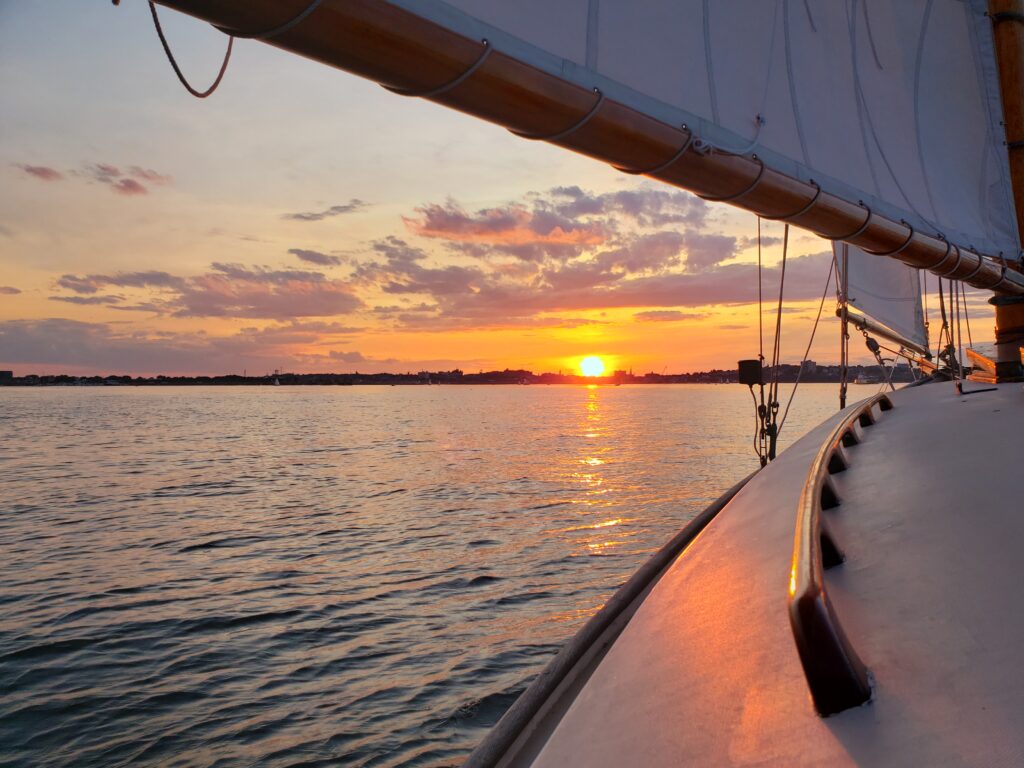 If you're looking for a romantic and relaxing experience, then a sunset cruise with Sail Portland Maine is the perfect choice. Cruise along Portland Harbor and Casco Bay on one of our private or public charters, where you can watch the sunset, listen to music, and enjoy some quality time with your significant other. You can even bring your own drinks and food to enjoy! This experience is a must-have for anyone looking for a memorable date night in Portland.
Reservations book up quickly, so book your trip with Sail Portland Maine today!
2. Enjoy a Scenic Walk in the Old Port
The Old Port in Portland offers a scenic and refreshing walk that is perfect for couples. Take a stroll along the cobblestone streets filled with charming shops, restaurants, and galleries. The architecture and history are sure to catch your attention. You can also stop by one of the many local breweries, grab a bite to eat, or visit the farmer's market for some tasty treats.
3. Savor a Delicious Dinner at Street & Co.
One of the best ways to enjoy your date night in Portland, Maine is to indulge in delicious food. Street & Co. is known to be one of the most romantic restaurants in the city, and for good reason. It offers a cozy and intimate atmosphere with fresh seafood, handmade pastas, and locally sourced ingredients. Whether you're a seafood lover or not, you'll certainly enjoy the flavors and presentation of all the dishes you order. Don't forget to ask the staff for recommendations on the best wine pairing for your meal.
4. Explore the Beauty of Portland Head Light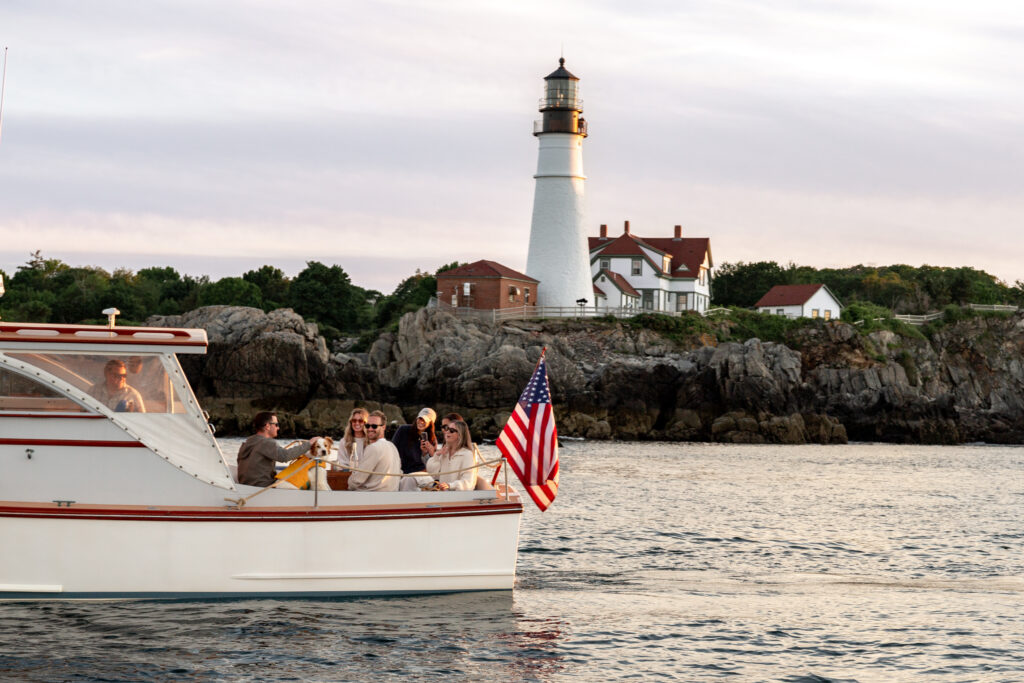 Though technically located in Cape Elizabeth, Portland Head Light is one of the most beautiful lighthouses in Maine and a perfect destination for couples looking to enjoy nature. Take a walk along the 90-acre Fort Williams Park, admire the stunning views of Casco Bay and lighthouse, and enjoy a picnic while watching the waves crash. This is truly the perfect spot for couples who want to relax and take in the beauty of Maine's coast from a different angle.
5. Visit the Sculpture Garden at Portland Museum of Art
If you're an art lover, then a visit to the Portland Museum of Art should be on your list. It houses over 20,000 works of art and features a beautiful sculpture garden with contemporary and classical sculptures. The garden is a perfect place to relax and appreciate the beauty of art, architecture, and nature. This is a great option for a date day or night, as the museum stays open late on Friday nights (and is free to the public on Fridays, too)!
Portland, Maine offers couples plenty of things to do for a date night that they will never forget. From romantic sunset cruises to delicious seafood dinners, scenic walks to beautiful lighthouses, and museums to sculpture gardens, there's something for everyone. So, whether you're a local or on vacation, why not explore the vibrant culture and atmosphere of Portland, Maine's dynamic and romantic scenery? You won't regret it!