Maine is photogenic, there's no doubt about that. It truly doesn't matter what time of year you visit – our beautiful state is ideal for that perfect Instagram shot. With all the many coastal towns, state parks, and lighthouses Maine has to offer, we know that it can be hard to choose, so we put together a list of the most Instagram-worthy Maine weekend trips. Guaranteed to make everyone wish they were in Vacationland, too.
Acadia National Park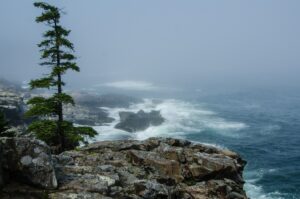 If you haven't been to Acadia National Park, you should make this your priority and spend a weekend exploring the 47,000-acre park.
Complete with ragged coastline, Evergreen trees as far as the eye can see, and hikes galore, it's everything you could wish for in a scenic weekend.
While you're there, we recommend a sunrise hike up to the top of Cadillac Mountain for the best views of the coast and an epic morning. Make sure you stop in Bar Harbor, a neighboring town on Mount Desert Island, and hit the streets for a little gift shopping.
Mackworth Island
About 10 minutes north of Portland, you'll find this little gem of an island just off the coast of Falmouth, Maine. It's about a 2 mile walk around the island, with the trail breaking off at various points to lead you down to the rocky beaches. With a gorgeous view of Portland's Casco Bay and a 360-degree view of the ocean view, it's hard to beat.
This island is unique, not only because it's home to Baxter School for the Deaf, but also because of the "fairy" houses that cover the island, made out of sticks, rocks, moss, and whatever else can be found. What could be more Instagrammable than that?
Portland's Casco Bay

Casco Bay is the gem of Portland and one of the best views of the city and skyline. There is truly no better way to see the bay than with Sail Portland Maine. Climbing aboard the Eleanor Hawkes will take you on a classic, intimate Maine sail, which you can schedule for the daytime or for a sunset sail, served with fresh oysters and rose or local craft beers.
Captain Ian stems from a long line of sailors in the family, which he has used to create his own path in the maritime world. Sailing since he was 19, Ian has cooked on-board yachts for royal families and has crossed all of the world's major oceans. He is full of knowledge and will happily share his story, as well as the history of Portland.
Start planning your spring, summer or fall trip for 2020 and make this epic sail a priority!
Bradbury Mountain State Park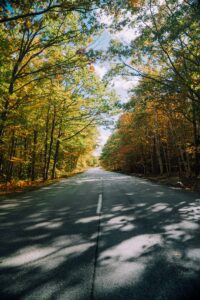 Bradbury is dog-friendly, kid-friendly, and ideal for those looking to spend a couple hours in nature but aren't up for a huge time commitment. There are tons of easy, quick trails to choose from that will ultimately lead you to the peak of this small-but-classic mountain. You still get that end reward of a stunning view!
Heading back to Portland after your hike? Make sure you stop in Freeport along the way to take a picture with the 16-foot, "size 410" L.L. Bean boot outside of their flagship store.
Portland Head Light

Last but certainly not least, the Portland Head Light is an iconic Maine trip that is a must-see. This historic piece of property is located in Fort Williams Park in Cape Elizabeth. Completed in 1791, Portland Head Light is as regal as ever, set on craggy rocks among crashing waves.
We'd recommend continuing to explore Fort Williams, which is home to several original war batteries from the early 1900s and the old bones of a mansion on the property. There is adequate space to fly kites, explore the shore, or check out one of the mouthwatering food trucks that parks up on the hill.
There are so many reasons to visit Maine that getting the perfect Instagram shot is just a small piece of the experience. For an epic, Instagrammable weekend trip, pack your bags (and Bean boots) and head up to Maine!