Nothing encourages adventure like warm weather in Maine. Once temps rise above 40 degrees, everyone sheds their jackets and comes out of hibernation to enjoy all the wonderful activities Portland has to offer. Below, we've put together a full guide for 48 hours of a well-spent weekend in Portland, Maine.
Friday
Be sure to arrive as early as you can to take advantage of the day. Once you land and get setted, start by putting on your walking shoes and hitting the Old Port.
Eventide Oyster Co. is one of the most notorious spots in town for fresh oysters and seafare. They're notorious for long weekend lines, so you can enjoy their delicious food with less of a wait by going on Friday afternoon. If you do have to wait? Shipyard Brewing Company is just down the road, so you can taste a flight of beers while you wait.
After you get your fill of local seafood, it's time to hit some of Portland's best breweries. Check out the selection in the Bayside neighborhood – Austin Street Brewing, Lone Pine, and Rising Tide are some delicious classics, to name a few.
Once you've taste-tested your way through the breweries, head back downtown for dinner at Central Provisions. In a historical building filled with furniture by local craftsmen, they offer delectable small plates with a huge drink menu you won't want to miss.
Saturday
Wake up nice and early to grab breakfast without a wait at one of the classics – you really can't go wrong with any breakfast in Portland. Some of our favorites include the classic Becky's Diner, Marcy's Diner, Hot Suppa, and Local 188.
After you stuff yourself full of a hearty breakfast, check out the East End. Walk along the stunning East End beach and admire the view of the Casco Bay. If you want the absolute best view of the water and coastal islands, head to the top of the Portland Observatory. Built in 1807, you'll get a small taste of Portland's rich history as you enjoy the scenic view.
To get an even better experience in our beautiful bay, book a chartered cruise with Sail Portland Maine for the afternoon. Relax aboard the Eleanor Hawkes as you travel through tranquil waters and check out the Portland skyline from a totally different perspective. Bring along adult beverages and snacks to enjoy – we also offer sails with craft beer and rose provided.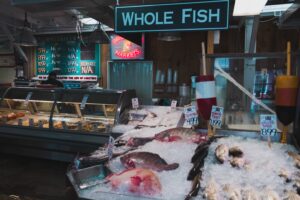 For dinner, head over to Scales, offering upscale seafood and other delicious cuisine. Housed in an old warehouse, the backdrop is as breathtaking as the food. If you have the energy, make sure you hit some of the Old Port bars for night on the town – there is truly a bar on every corner, each with its own unique flavor.
Sunday
Sleep in, if you can! Grab a fresh coffee & heavenly pastries from Tandem Baking Co., which is one of the best to-go spots in town. Enjoy a leisurely walk around the West End, which is a neighborhood full of historic Victorian mansions and a beautiful park overlooking the bay. If you feel like continuing, walk down Congress Street, which boasts adorable boutique shops and vintage stores.
Keep going until you get to the Portland Museum of Art, which is the proud home of works by classic artists such as Winslow Homer, Andrew Wyeth, Claude Monet, and more. Located in a federal-style three-story mansion, this is a museum unlike you've ever seen. Get lost for a few hours here – you won't regret it.
By now you've probably worked up an appetite, so treat yourself to a warm, buttery lobster roll (or two) from Highroller Lobster Co. Nearly everything on the menu is lobster-based, so this is truly the last-meal destination you'll want to stop at. Make sure you grab some donuts for your trip home from the infamous Holy Donut location downtown, and don't be worried about the line – it's worth the wait!
There you have it: the perfect weekend in Portland, Maine. This stunning coastal town has it all, from 5-star meals to breathtaking views. Start planning your weekend trip away!